Bare Bones Chocolate is a micro-batch, bean to bar chocolate company based in Glasgow created by us, Cameron and Lara. As chocolate and speciality food enthusiasts, we wanted to create our own brand that was built on incredible chocolate with impeccable detail through every process. We make our chocolate in our workshop in the centre of Glasgow, in batches of around 30kg at a time. We roast our cacao on a modified Giesen coffee roaster and have engineered some of our equipment from scratch, to get the best possible quality for our batch sizes. Find out more about the Bean to Bar process here.
We designed the branding ourselves in a simplistic and minimalist style that compliments the quality of the chocolate inside. We wanted to create packaging that mother nature would be proud of – focusing on reducing our impact on the planet rather than increasing profit margins! All of our packaging is sourced from inside the UK. We only use packaging that is from recycled sources and which can be recycled or composted after eating. Our beautiful boxes are made using recycled paper coffee cupsand our wrappers are plant-based from Vegware.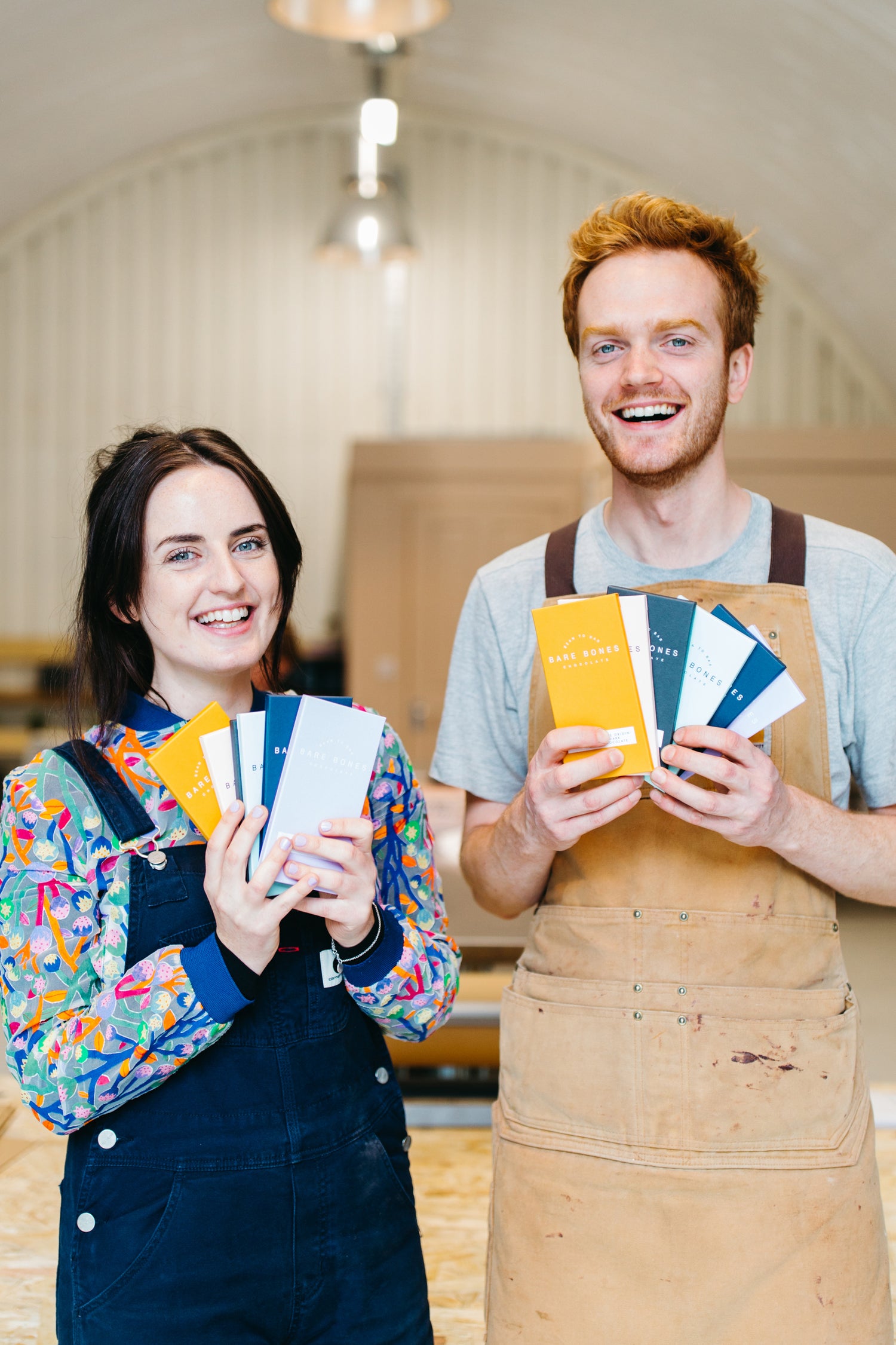 Cameron is a Mechanical Engineer, previously working for a premium automotive manufacturer. With a passion for coffee and bicycles, Cam is behind the precision and focus that goes into being a chocolate maker.

Lara is a food photographer, previously working in London alongside some incredible chefs, photographers and makers. Obsessed with food, good design and coffee culture, Lara works on the social media, connecting with our customers and marketing.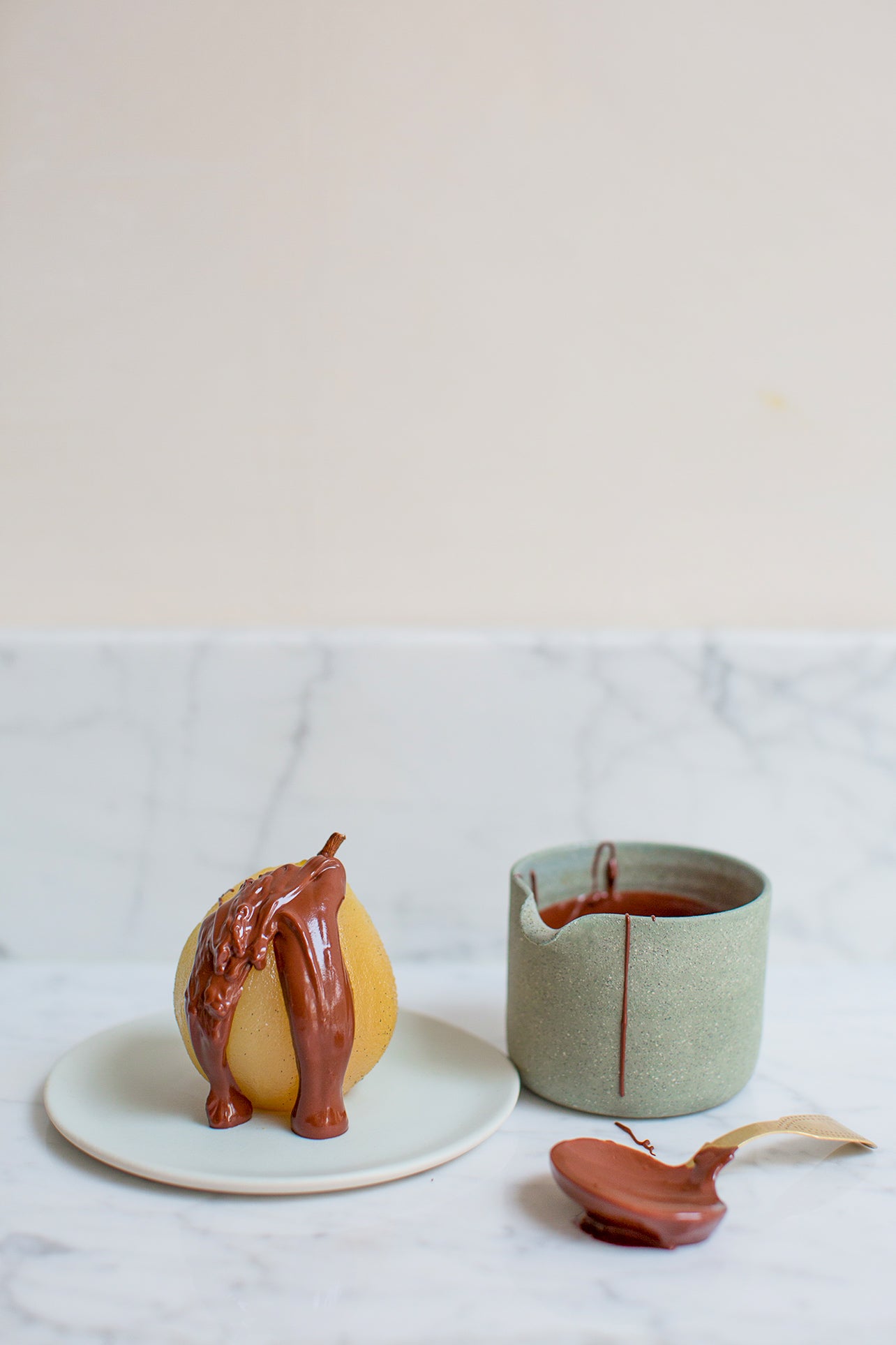 We want to build a sustainable brand that can make a difference in the chocolate and food scene. We want to share our fascination for cacao with our customers and demonstrate how incredible it can taste – without soya lecithin, vegetable fats, additives or E-numbers. Chocolate should be pure, delicious and ethical. Honouring the farmers, the cacao and the maker.